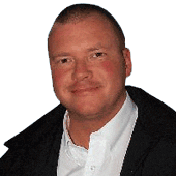 About me
Hi I'm Les, I am a fully qualified Government Approved Driving Instructor (ADI) and on the DVSA's Official Register Driving Instructors Trainers (ORDIT) which means besides teaching learners to drive, I also train people to become fully qualified driving instructors. I am very passionate about road safety and enjoy my job immensely.
However like all people I do have a life outside of my driving instruction career. Most of my spare time is spent doing outdoor pursuits. Top of the list is cycling followed on by walks by the coastline and time at the gym. In addition to keeping fit, I enjoy DIY projects and I am currently hands on remodelling a home.
I became a driving instructor because I wanted a job with real satisfaction and which gave me the flexibility to enjoy other activities outside of a traditional 9-5 job. I feel very fortunate to be part of peoples life in a way that really helps them to gain the same freedom and flexibility my driving licence has brought to me. There is nothing more satisfying than to see someone pass their driving test!
I chose to work with LDC because the LD System allows for flexibility in lessons so pupils can learn to drive safely at a rate that suits them. My aim is to make every lesson enjoyable and as productive. The LD System helps me to do this more effectively. Lessons are always conducted in a calm, friendly and relaxed manner as I firmly believe in making pupils feel at ease during lessons.
Well I hope this gives you a brief idea about me so please feel free to click here to "Contact me"
Call today on 07793 982064 or Email me to find out more
If you have any questions or to book lessons today, feel free to contact me